Recap: LOST (S4E13)
Thursday May 29th 2008
by Paul Armstrong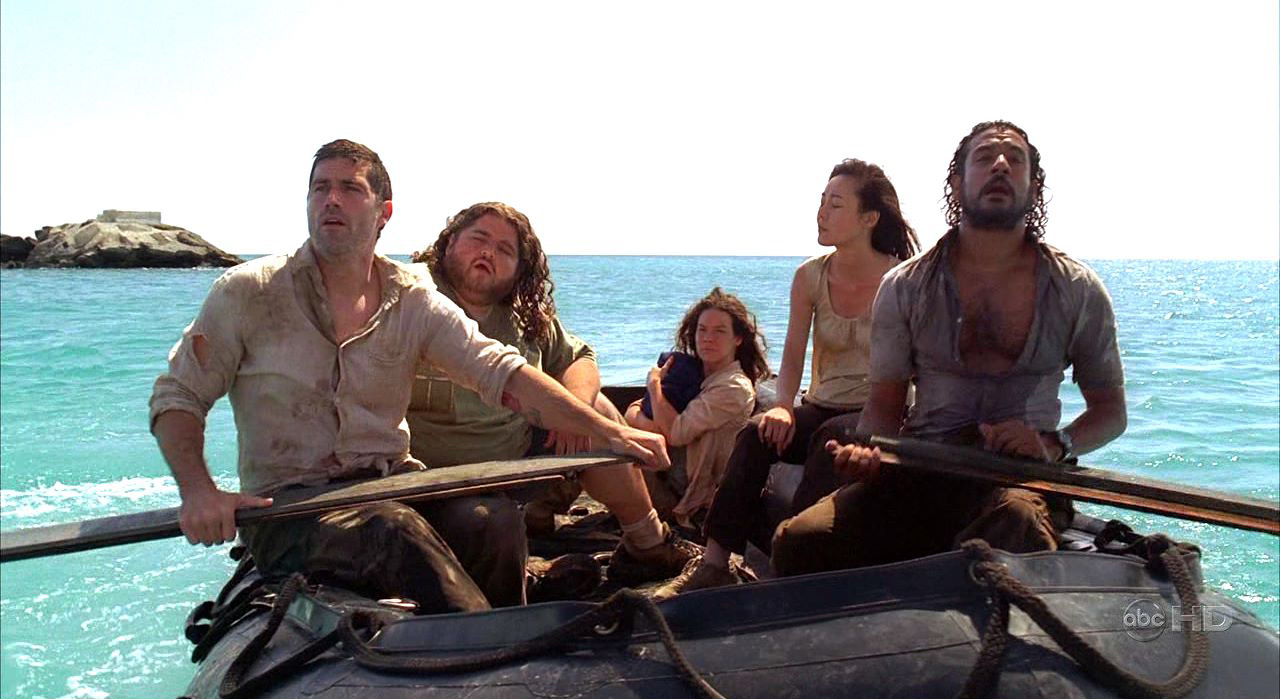 There's No Place Like Home

What we Learned
Wow. Time travel, space relocation, dead people, dramatic rescue, dramatic reunion, dramatic death and seeing a brother in another life. It all happened. With 2 seasons left until LOST is found, we're starting to see the finish line -- with a few loose ends that may not be that significant -- and Season 4 ended as it bang, astoundingly, breath-takingly confusing, mind-numbing and addictively awesome. So, I'm trying to formulate a theory, but I think I'll just look at the new viral site.
Locke is the rightful heir of the island (Ben was merely his placeholder -- his brothers keeper if you will). There's a very Jacob and Esau, birthright feel to Ben and John.
Richard never ages, though, seems to have no real power
Penny reunites with Desmond -- obviously she's battling her father
The island can move -- between space and time. Though ... what did Ben do (he didn't follow the directions; he seems to have manually overrode the mechanism that moved/transported objects)
Sun, with her newfound power, finds Widmore and seems to want to partner with him (to do what?)
What we don't know
What did you all think?
Was Hurely really playing chess with Mr. Eko?
Why did Claire warn Kate not to go back?
Why was Locke finding the survivors, and pleading with them to go back (and why did he leave, and how did he die?)
Is Christian Shepherd a literal "shepherd" -- taking people back to their "true' time and place?
Is Jin really dead?
Where did the island go!?
Will Ben be able to lead them back?


I know I missed a ton, but -- any thoughts out there?