Recap: LOST (S5,E6)
Thursday February 19th 2009
by Paul Armstrong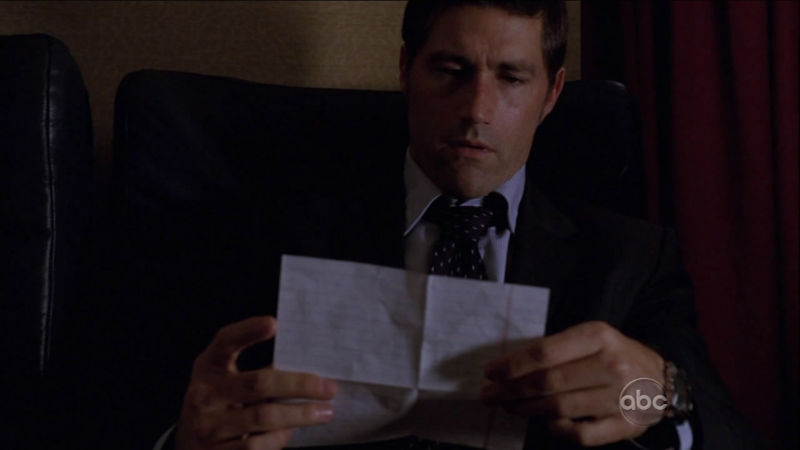 Sadly from the very first moments of "316" when Eloise uttered the words "window of time". I began thinking that perhaps there is a corrolary with another group of 6 time travelers (perhaps the greatest time travel comedy of all time). Alas, there is not. But we've gained more clues into the tightening plot of LOST. It should go without saying (but won't), if you haven't see this episode, read no further.
316
I call this episode a "breather" -- a more calm, slowly paced story arch, after what felt like weeks of being punched in the face (beautifully punched, I might add) with reveal after reveal. It was not a strong story, but an important one, though I was not expecting them to get back to the island so quickly.
What We Learned
Eloise take Ben, Jack, Kate, Sun and Desmond to the basement of the church, into what she calls "The Lamp Post" (reference to Narnia perhaps?). Here we see a Foucault pendulum, a map, boards with calculations and old computers.
DHARMA figured out there was an island, but not where or when the island was. One man (Widmore? Daniel?) discovered a means find the island.
Eloise tells them they all must board Flight 316 to Guam; recreating their original flight as best they can.
Eloise pulls Jack aside and gives him a note that John has left for him. She also says he needs to bring John's body as proxy for Christian.
Jack goes to Ray, his grandfather, and gets a paif of his dad's shoes (which his grandfather inexpliciably has).
Kate is a mess; doing something with Aaron -- though swears she will never talk about what -- and decides to go back with Jack
Ben almost doesn't make it to the airport; having been severely beaten (by whom? Kate?)
Kate looks like hell.
Sayid, Sun, Hurley, Kate and Jack all arrive at the airpot, board Flight 316 and await their fate.
Frank is the pilot. Poor guy.
Instead of crashing, they all get "absorbed" by the the flashing light of time and reappear on the island in various places.
A DHARMA van arrives at the scene whre Hurley, Kate and Jack stand in the water and a gun points at them -- it's Jin!
What We Don't Know
What happened to Ben, who beat him up?
Why does Kate look so so terrible? Did she give Aaron to Ben, but torture him? Try to kill him?
Where is Aaron, and why doesn't he have to go back to the island?
What is Christian Shepards role in all of this?
Who discovered the "formula" to find the island?
Who is Eloise, why does she know so much? Why didn't see have any response to Desmond telling her about Daniel's message?
The Temple, what happens inside the temple to brainwash people? And what exactly is the Black Smoke monster?
Why is Jin in a DHARMA suit? Just clothes he found? Have they not jumped for a long long time?
I could probably go on asking question after question for another half hour, but I'll stop. What is on your mind? Anything I miss? And if you don't understand my Time Bandits reference, watch it; its pretty great.