Recap: LOST 'Follow The Leader' (S5,E15)
Thursday May 7th 2009
by Paul Armstrong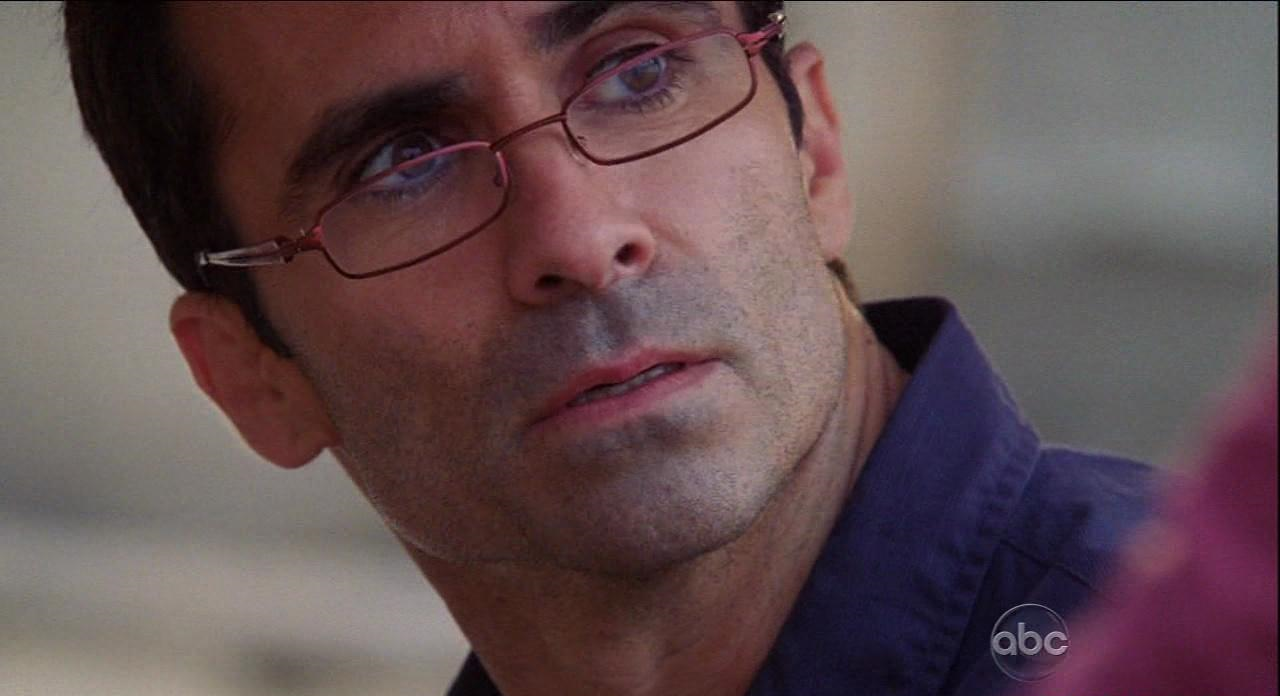 Submarines, time travel and hydrogen bombs; is there anything else one could even want? I say no. In this episode of LOST, "Follow The Leader" the John Locke of Season 1 (the cocksure, egomaniacal Locke - yeah, I said cocksure, shut your face about it) returns, but like so many times before will his new found faith and confidence betray him?
Follow The Leader
What We Learned
Eloise killed her son, and she sorta feels bad. So she chooses to believe him (after looking through his journal)
Guess what? Jack and Kate disagree. Again. When Eloise asks if Daniel was correct about being from the future and the bomb reversing some terrible event Jack says he was correct; Kate feels jilted that Jack thinks their time together was heartache and pain (and mostly I think she doesn't want to go to jail).
Radzinsky beats up Sawyer (which he loves ... he really does) to get answers about who he is, what's going on (with the kid Ben, Kate and the Others). When they don't get what they want, Phil punchs Juliet.
Hurley, Jin and Miles attempt to runaway (after the alarms go off) but Dr. Chang confronts them with what Daniel said to him (Daniels seems to be messing alot of stuff up, no?) about them being from the future. After a humorous exchange about when Hurley was born and who was president, they all admit the the truth; and Dr. Chang orders the evacuation of the island.
Saywer and Juliet offer al they know about where the Others are (and they might be doing) in exchange for leaving the island on the submarine.
John tells Richard to take him to Jacob -- but first he has meet up with himself at the beechcraft and have Richard tell him that he has to die to get his friends back to the island. Yeah, my brain exploded a bit after that too.
Ben informs Sun that Richard is a "

guardian

advisor" of the island, and has been doing that for a very long time.
Sayid kills another guy, and then Eloise, Richard, Jack and Kate go to get the hydrogen bomb -- which is being kept in the temple "tunnels".
Kate decides to skip out on the dip in the water (to access the tunnels) and get ushered onto the sub with Sawyer and Juliet -- which isn't so lovely to Juliet. Apparently they're on their way to Ann Arbor? Michigan? For real? Did I hear that right?
Locke announces to his new followers that he is taking them to see Jacob, since they've all been taking orders form him anyway, time they get to meet him. Locke then informs Ben that his plan is to kill Jacob.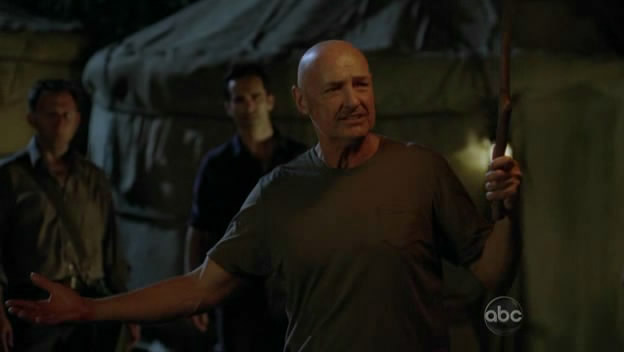 What We Don't Know
Who exactly will Jacob be -- if anyone? Does he exist? Is it Christian Shephard (I think it is)
Will setting off the hydrogen bomb accomplish anything new; or merely just set off the chain of events that happened anyway?
Is Locke actually Locke, or a manifestation of Locke created by the island?
Is Eloise to be trusted (as Sayid inquires)? Or is she some guardian against altering time?
What lies in the Shadow of the Statue? My guess ... a burial ground where we will find the bodies of Jack, Hurly, Miles, Sun, etc; wherein Locke will converge all the time travellers into a "holding pattern" of time, to converge the correct people into the correct timeline of history; and purge that which wasn't supposed to happen. But then again, I'm just making this up.
There is so much more I could go into, but I'm not entirely sure where or how. What do you think? What did you see and what did I miss?